SAZ calls for a VAT taxation of games equal to that of other cultural goods
Games are a valuable cultural asset and have a high social significance. The social function of games is expressed in many forms. Games have accompanied humanity since the beginning. They serve the pastime, the intellectual stimulation and challenge, the transfer of knowledge and skills, the social gathering, the cohesion in families and can also play an important role in the integration of people from other cultures into our society.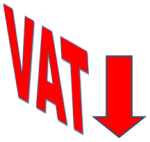 Facilitated access to this cultural property is therefore absolutely worthy of promotion. We therefore believe that putting games on an equal footing with books and other cultural goods in terms of VAT is a worthwhile measure. However, we also know that this is more of a long-term goal and subject to EU law, and that it cannot be an isolated demand. In this context, we would welcome ALL cultural products and artistic performances being taxed uniformly at a reduced VAT rate - analogous to books and e-books as well as tickets to theater, film and music performances. This should also include, for example, audio media and games - regardless of whether they are physical or digital products.

It seems illogical if the fees for authors (at least in Germany) are always taxed at the reduced rate, the products generated from them, such as books and e-books, concerts and music CDs, as well as games, are only partially or not at all subject to this reduced rate.
We therefore suggest that the European Parliament should create for ALL cultural goods and cultural services a uniform, preferential arrangement and to give the member states this option. Ahead of the 2019 European elections, we asked the parties about this demand. Read more on the German page.